Good evening, Friday night is finally here... Yippeeee... !!!! I have been a bit of a slacker .today . whoops.. haven't even opened Photoshop .. tsk tsk tsk.. but tomorrow is another day.. hopefully shall be able to design a page
I have spent a bit of time in DST looking through different galleries.. and OMG.. wow... there is so many outstanding pages, well done to all you ladies ... most of them just take my breath away..
the new kit tonight that I am going to show it's been out for a couple days.. sorry but for some reason I missed putting this one up...
by Marta Designs and Celine Designs Collab Kit

Head over to
Marta's Blog
.. and grab these freebies that she's offered..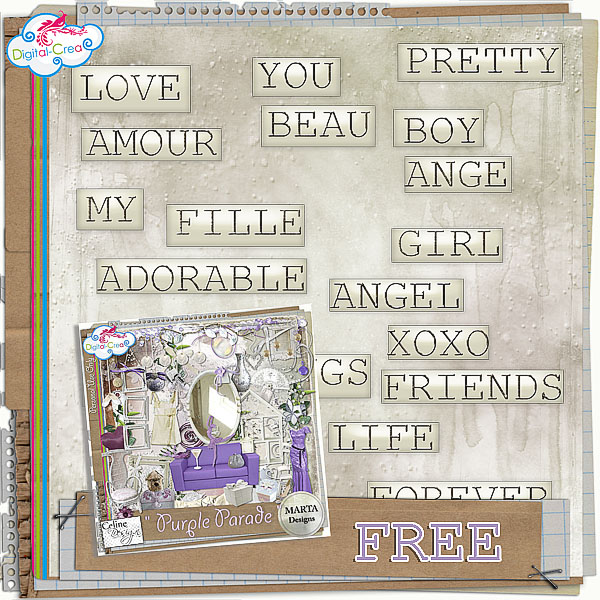 absolutely wonderful freebies thankyou Marta and Celine
my pages that I have made using "Purple Parade"
Click Here
to my DST Gallery (to get a closer look)
I hope your night/day is going really well for you.. until tomorrow.. take care..
xx